Old Radio Buying/Selling links page
Welcome to my Old Radio Buying/Selling links. page. Last updated 8th November, 2004..

This first update only includes a couple of links to traders who buy and sell sets and components, and I purposely do not copy those who are already listed in the appropriate part of the FAQ since that would be wasting space by duplication. Really take a look at the FAQ for more suppliers; however if you know of some more folks who should be listed here then let me know and I'll take that into account in the next update.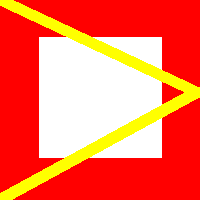 However here are some links to start us off with:-
http://www.radio-list.com/Directory/Recreation/Antiques/Radio/Commercial/ A place to buy and sell all sorts of antique radio-related items, test gear, generators, etc; worth looking at their list.
http://antiqueradio.org/spec.htm This is in fact a list of other suppliers together some details of what they deal in. A probably rather useful list.
http://www.rnw.nl/realradio/links/html/antique_suppliers.html Aonther list of suppliers with useful information - but first check out the supplier online. Actually, this applies to all online traders really.
http://hem.passagen.se/radiok/links.htm has a commercial section in its list of european links to various resources which is worth taking a look at.
http://www.vcomp.co.uk/ This links to "6v6.co.uk", an online shop for components etc., but they deal in a lot more than just audio output valves/tubes!
I must state here that I have no commercial interest or any connection with any of the traders/dealers listed above, and in fact I have no intention at all of ever becoming such a trader despite the sheer number of requests I receive via e-mail.


You can E-mail the author of these pages (Trevor Gale) by using this link. on the Dutch Internet service provider XS4ALL.

---

Click on this link to go back to my main valves page.