Trevor Gale 2012 in Wengen [2]: "A Home from Home". Jungfrau Marathon through the Village Street.


The cows really do come home! Some farmers bring their cows below from their grazing in the higher alpine fields, and in doing so they traditionally pass through the Dorfstrasse here in Wengen.
It really is something of an old tradition, and used to be a much larger occasion but it still shows some of the colourful events that occur here as part of the village life. So here's just a few of those that you just cannot wait for - you can wait till the cows come home!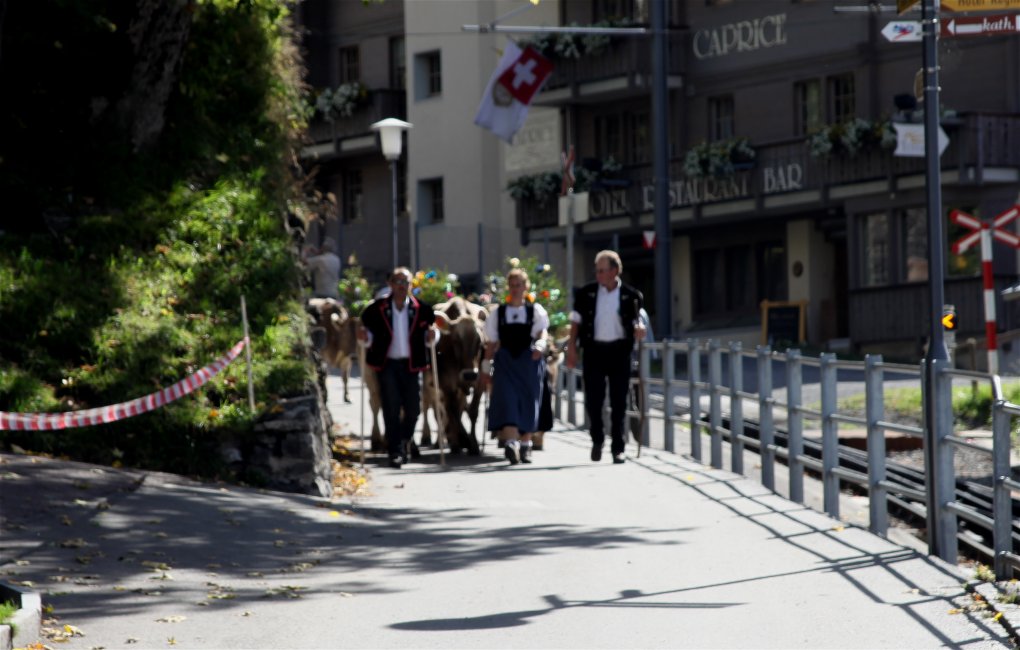 Traditional costumes abound...:-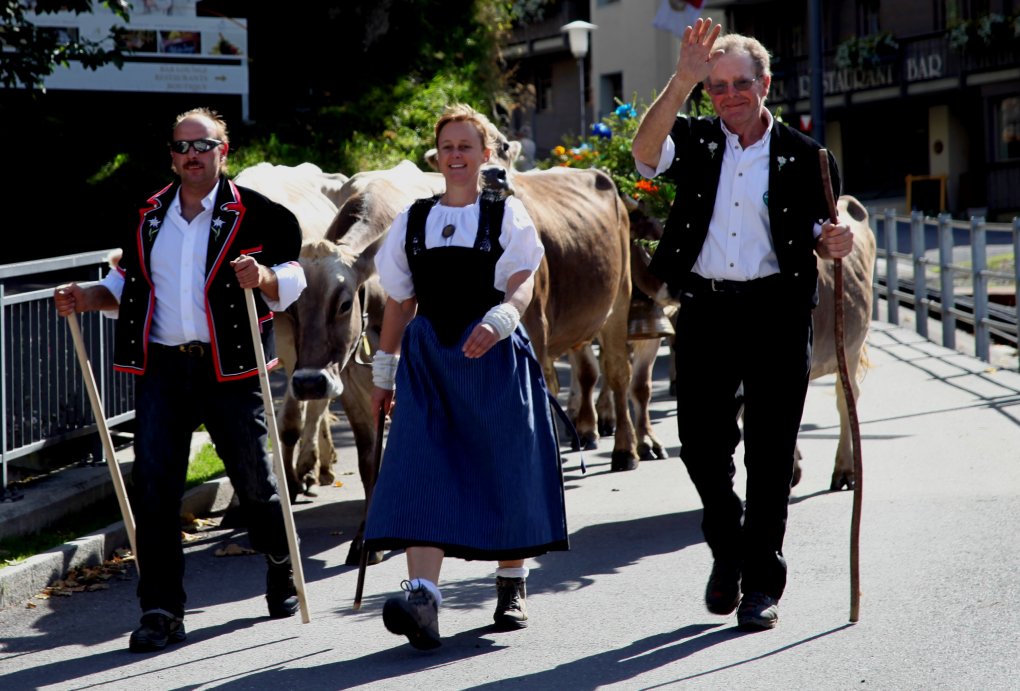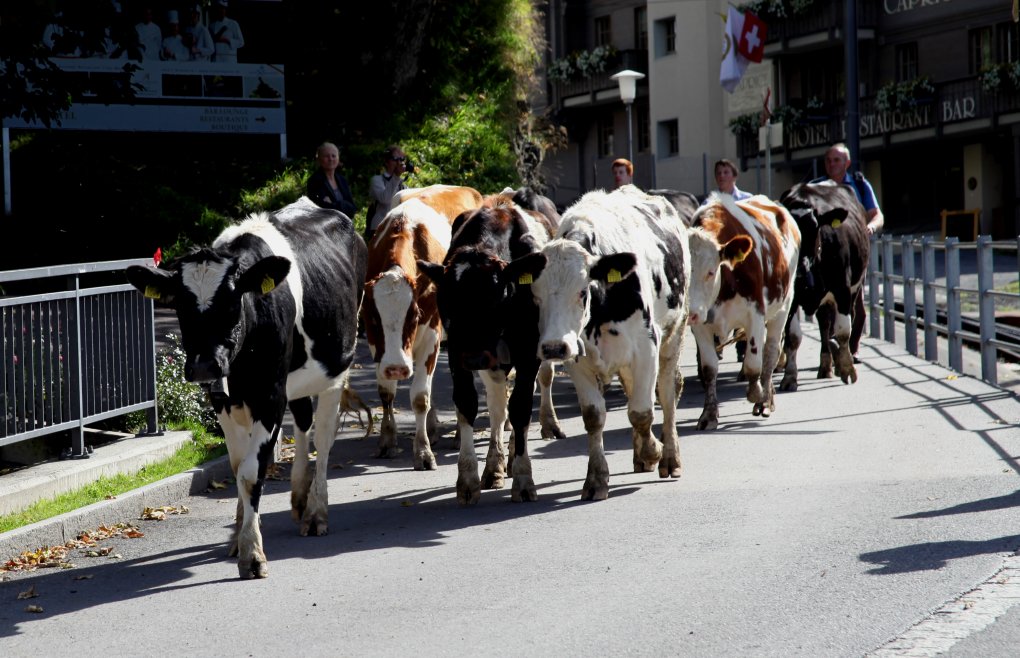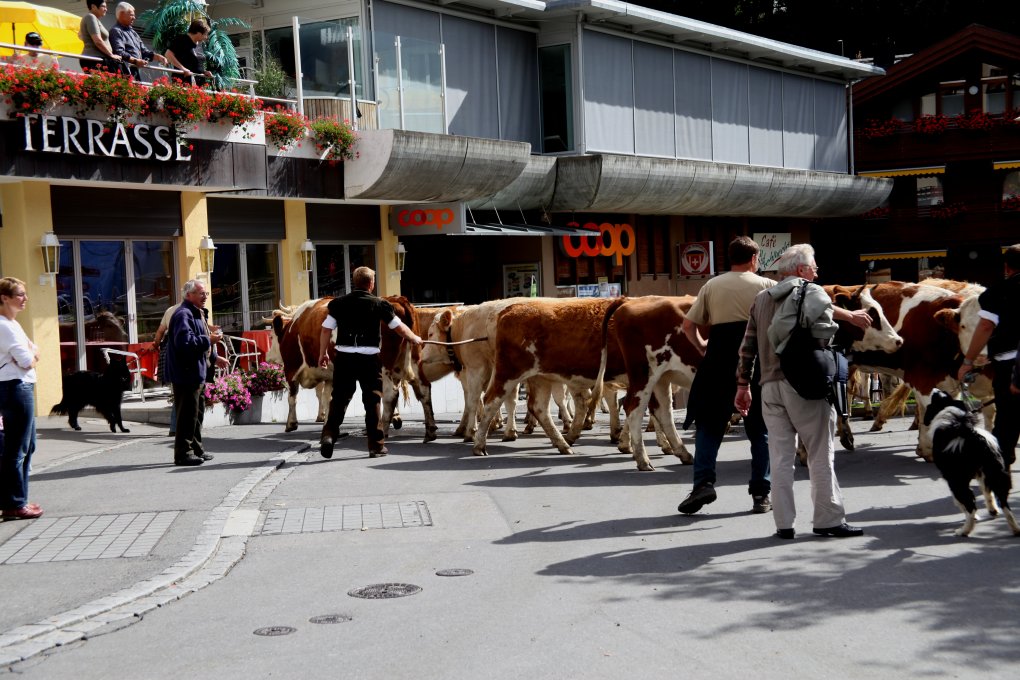 Now those fine plants just put out for me???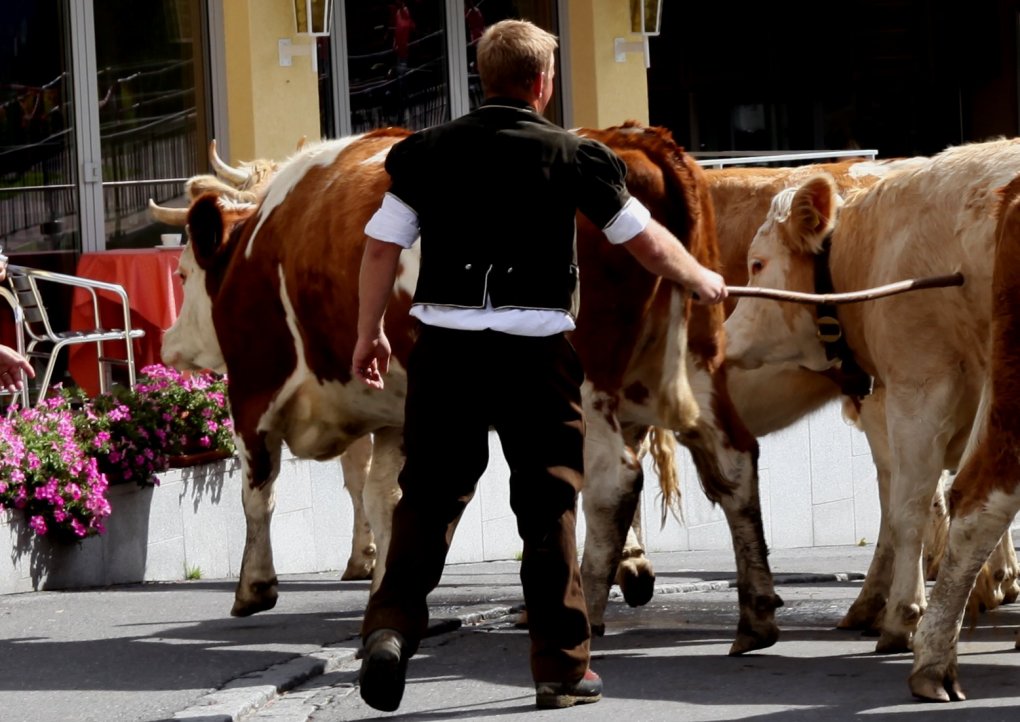 Ah. I wonder if they'll let me in there for a quick beer?

Again, more photos later as well, all for the moment!
Click on your browser 'back' button to return to my Wengen 2012 page. Bye!
ing in bed at the time,